Our History
According to Livingston County Historical Society: Its Beginning and Some Later Years by J. Paul Yost, published in 1985, the origins of the society can be found at a Kiwanis Club meeting that took place on September 25, 1924. At that meeting a presentation was given on early Native American history in Livingston County. A motion was made following the presentation which called for the creation of a committee dedicated to the preservation of local history. A certificate of incorporation was subsequently filed with the State of Illinois and the Livingston County Historical Society was formally chartered. Soon afterward, a meeting of all interested parties was called and a permanent organization was started.
Founding President
The Rev. Dr. John H. Ryan was elected as the first president of the society. A constitution and by-laws were adopted at later meetings and plans were discussed, approved, and put into action to make the society an integral part of Livingston County's efforts to discover and preserve local history.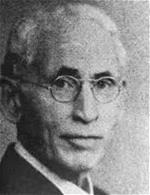 1924 Henry Mies Speech
At a meeting of the Kiwanis Club of Pontiac in November 1924, a paper on Native American life, habits, and history of this region was read by Kiwanian Henry Mies. Mr. Mies was a collector and student of Native American relics and lore. The members of Kiwanis were so impressed with the paper that it resulted in the formation of a Livingston County Historical Society.