The Strevell House – Opened Summer 2018
Among the many connections Pontiac has to Abraham Lincoln, one of the most interesting revolves around Lincoln's friendship with local attorney, Jason W. Strevell.
Strevell was born in New York and moved to Illinois in 1855. He was admitted to the Illinois bar that same year and began his practice in Pontiac. He was involved in his legal practice here for 24 years. Strevell served as a Republican in the Illinois House of Representatives, along with one term as a Senator. He was a member of the electoral college that elected Hayes to the presidency and was actively involved in the first presidential election of William McKinley.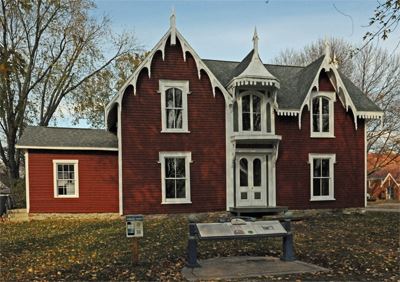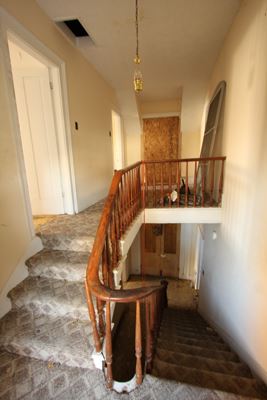 A Memorable Meeting With Lincoln
Strevell and Lincoln were close friends and shared many hours together in conversation. One of the most documented meetings between these two gentlemen occurred on the evening of January 27, 1860. Lincoln, earlier that day, accepted an invitation to speak to the Pontiac Young Men's Literary Society. He was in Bloomington for a trial and took an afternoon train to Pontiac. His speech was only a moderate success, and after the presentation, Lincoln went to the Strevell house to spend the night. Strevell and Lincoln stayed up late, talking about politics, slavery, and other national and local issues of the day. During the course of the conversation, Strevell suggested that Lincoln might be selected as the Republican Party's presidential candidate at the upcoming party convention. Lincoln argued that he might be chosen as a vice-presidential candidate, but did not believe he would gain the top spot on the ticket.
As the conversation turned to less important topics, Strevell, who was six foot tall, said he did not believe that Lincoln was really 4 inches taller than himself. Lincoln offered to let himself be measured and stood in a doorway in his stocking feet while Strevell made a scratch in the door frame to mark Lincoln's height. Strevell then measured, from floor to the mark on the door frame, and found Lincoln to be exactly 6 foot, 4 inches tall.
Life after Pontiac
Strevell moved from Pontiac to Montana in 1879, where he established himself as an involved citizen of Miles City. His son, Charles, took up residence in Salt Lake City, Utah, where he devoted his life to archeology. Before the Strevells left Pontiac, they removed the door jamb which was marked with Lincoln's height and it was subsequently placed in the Salt Lake City museum started by Charles Strevell. Jason Strevell died in 1903.
Restoration
Strevell's home in Pontiac was purchased by the Livingston County Historical Society the restoration process took 10 years from 2008 until 2018. After 10 years of renovation work, the house was officially opened in the Summer of 2018. You can view a few images of the restoration process by visiting this page.
Tours:
All three Pontiac historic homes are generally open on the 3rd Saturday of each month from 1 to 3 pm. The houses are open for tours by the public and there is no admission charge. Volunteer docents are on-hand and give an overview of the house history, plus answer any questions.
The Historical Society does try to accommodate special tours schedule by appointment. To arrange a private tour, please contact the Tourism office at 815-844-5847.
Also check the Facebook page for the Historical Society. Upcoming events and tours are usually noted on the Facebook page each month.
Please note: Taking photographs inside the home is prohibited.
Order A Memorial Brick
You can be a part of the Strevell House maintenance project. Memorial bricks are being sold to support the maintenance of the house. Bricks come in a variety of sizes and can be engraved with your message. Download the Strevell House Memorial Brick Order Form.
National Register of Historic Places
The application to add the Strevell House to the National Register was submitted in October of 2022. We are currently waiting for the application to be review and approved. This approval is expected to happen sometime in 2023.