The Jones House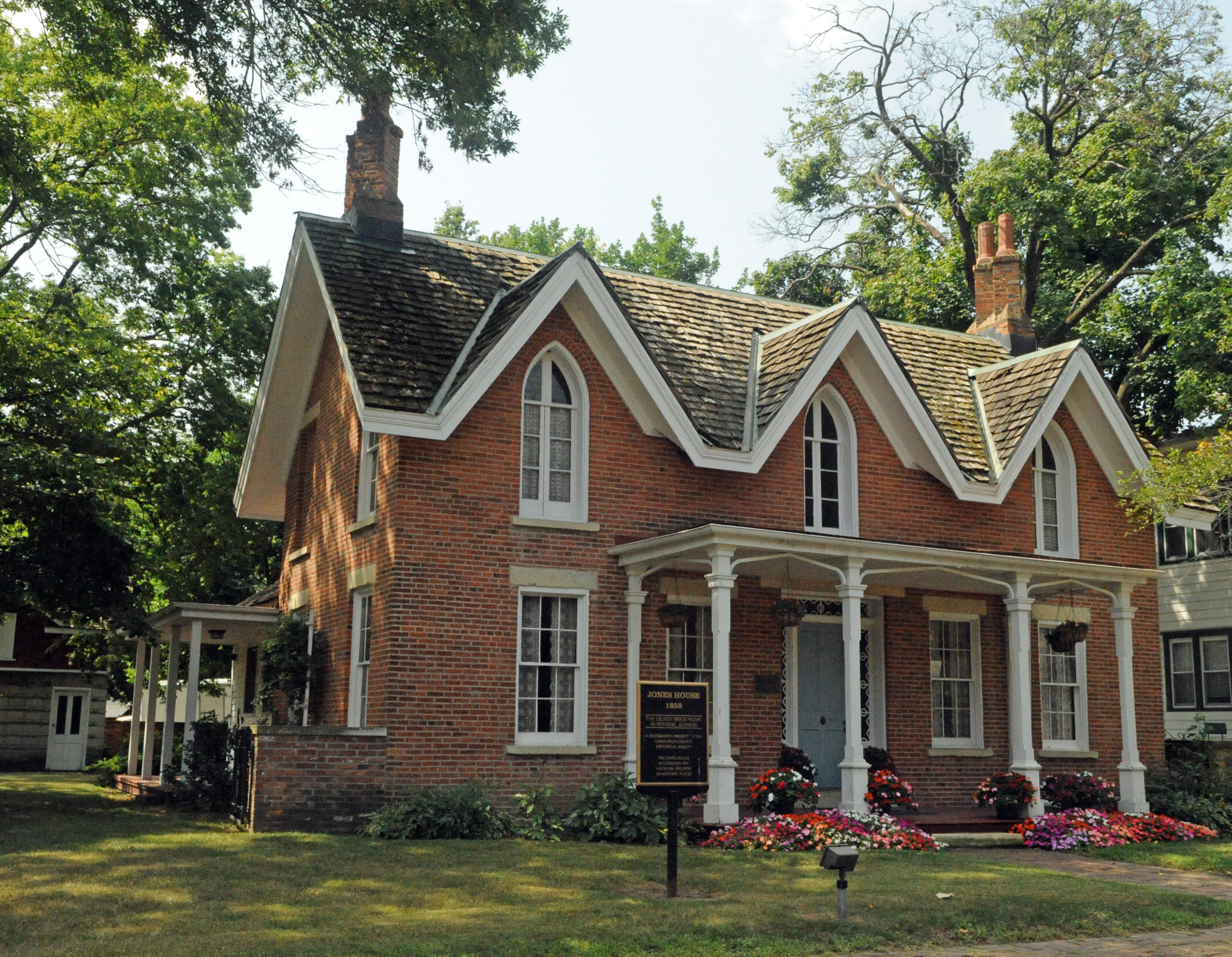 The Story Behind the Jones House
The house was built in 1857 by John Dehner, one of Pontiac's early merchants. The Dehner Family lived in the home until 1879 when it was sold to the Camp Family. In 1883, it was then sold to Philip Arman. Henry C. Jones, the principle owner of the Pontiac Ice Company, purchased the house in 1899 and lived in it with his family for more than 50 years. The house was purchased in 1957 by the Koehler Family and was converted into apartments. After a fire in 1975, the house was slated for demolition. It was saved from destruction by Reid Tombaugh and Francis Lehman and acquired by the Livingston County Historical Society through a grant from the Humiston Trust.
For more information about the Jones House restoration project including a 1983 Pantagraph article about the project status and the contributions of the Thelma Asper family, use this link.
This home was placed on the National Register of Historic Places on May 5, 1978. The Livingston County Historical Society obtained the services of William B. Coney of Macomb to complete the home's restoration.
Tours
All three Pontiac historic homes are generally open on the 3rd Saturday of each month from 1 to 3 pm. The houses are open for tours by the public and there is no admission charge. Volunteer docents are on-hand and give an overview of the house history, plus answer any questions.
The Historical Society does try to accommodate special tours schedule by appointment. To arrange a private tour, please contact the Tourism office at 815-844-5847.
Also check the Facebook page for the Historical Society. Upcoming events and tours are usually noted on the Facebook page each month.
Please note: Taking photographs inside the home is prohibited.